Protect your affiliate marketing budget with AI powered solutions.
Our detection tool helps to protect your PPC ads against brand bidding.
Request a demo
150+
Global brands trust us with their protection
12k+
Breaches detected on a monthly basis
$1mil+
Dollars saved monthly
Problem
Dishonest affiliates commit brand bidding, which negatively impacts your PPC campaigns and marketing budget.
As a result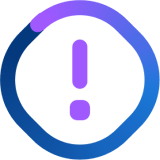 High CPC
Affiliates target your branded keywords and bring you customers, which would've been yours anyway. As a result, you waste your money on paying unnecessary commissions.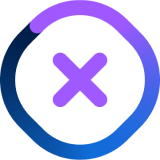 Difficulty of discovering fraud
Dishonest affiliates attempt to hide their fraudulent actions by using cloaking, targeting misspellings of your brand terms, day-parting and geo-targeting among many other techniques. This alone makes it almost impossible to detect dishonest affiliates manually unless if they use an affiliate tracking system.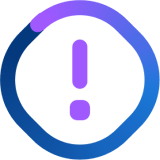 Wasted Time of your Team
To catch affiliates committing brand bidding, your team has to monitor search results manually and use VPN to switch between countries. Instead of bringing valuable traffic, your team is spending time on a routine task of catching cheating affiliates.
How BluePear helps
Our AI-powered detection & protection tool is easy to set up and use to start eliminating brand bidding.
Easy to set up
---
In order to start, we need just two things from you: keywords and countries, which you would like us to monitor. That's it, we are ready to roll!
Quick access
---
The collected information is displayed on a single dashboard. You can access information such as the Affiliate ID, screenshots of their PPC Ads and landing pages, redirect URLs, ad copies, device types, etc.
Simple takedown
---
Access all the necessary information in the system or export data and use provided screenshots as legitimate evidence in a dispute with the affiliate.
Request a demo
Our AI software provides data in
three layers
Keywords
Live monitoring of sets of keywords
PPC ads and
landing pages
Screenshots, texts, titles and creatives
Keyword based
deep intelligence
Devices, Browsers, OS, Cities, Date&Time
Benefits of working with us
Eliminating brand bidding can have a significant impact on your PPC ad campaigns.
Decrease CPC
Affiliates who are doing brand bidding increase costs of your own paid search campaigns. Therefore, eliminating dishonest affiliates will help your in-house team to save budget for PPC ads.
Cost Saving
You should not pay the affiliate who brings you traffic that would've been yours anyway. Our detection tool prevents you from paying to the cheating affiliates and gives evidence to make a legitimate claim to refuse the payment.
Time Efficiency
Affiliates should invest their time into developing relationships with partners and bringing high quality traffic to your company. We automate the task of catching non-compliant affiliates, which your team otherwise would've been performing manually.