Protect your brand with BluePear's AI-driven tool
Save money with our affiliate monitoring service and keep your business safe from fraud.
Request a demo
Count your losses
Maximize affiliate marketing profits by taking control of your campaigns with BluePear! Stop paying top dollar for your own organic traffic that deceitful affiliates are taking advantage of by PPC brand bidding. Unleash the true potential of your affiliate marketing efforts and stop losing revenue.
Search queries by brand
CPA rate in the affiliate network
Affiliate steals from you
With the given CR to sale
Unscrupulous stolen leads
100 000 х 1%(Sales CR for brand keywords)
What can you potentially face
---
Such affiliates resort to PPC trademark bidding and brand abuse in Paid Search, making brand protection crucial for your business. They may also use cloaking, day-parting, and geo-targeting to avoid detection and continue to deceive your audience.
---
Protecting your brand in the digital age requires constant vigilance. You need to monitor brand abuse in search results 24/7 across various devices and regions to ensure your affiliates are staying compliant
Removing diligent webmasters
---
Avoid the risk of disabling good affiliates based on behavioral factors – use automated solutions to monitor trademark bidding and abusive brand behavior without cutting off honest webmasters.
What is Bluepear.net?
BluePear is an AI powered protection & brand bidding tracking tool which helps to ensure that your affiliates stay compliant.
Our brand protection services aim to save you money by preventing fraudulent affiliates from collecting unearned commissions through our BluePear affiliate monitoring service.
10
years in affiliate marketing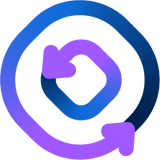 BluePear monitors your branded search queries 24/7 across all device types and regions, catching fraudulent PPC bidding before it harms your brand.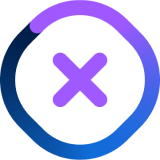 Prepares a report for you with the publisher IDs and screenshots of their ads displayed for your branded queries.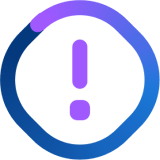 Keeps your organic traffic costs low while protecting your brand, as well as disputes non-compliant affiliate traffic and proves it with its brand protection solution.
Request a demo
BluePear in the media
"Some publishers are very creative in how they approach brand keywords bidding and to spot it, you need to..." - Valentin Darechkin
Read article
FAQ
The cost of the service is based on several factors: the number of keywords and the frequency of monitoring. Leave a request - we will contact you and calculate everything transparently!
No. There are two reasons for this: 1. We will add your domains to the white list. Our system will not monitor and click on your own ads.2. In general, the system works so that search engines do not take these requests into the calculation of search statistics. Therefore your semantics and contextual advertising budget will not suffer.
No. All we need from you to get started is keywords, a list of geo, devices and search engines to look at the results. It will take you 5 minutes to get started. By the way, we can prepare a list of keywords ourselves!
No. Your personal manager from our company will set everything up!